Corporate Flower Gifting
We know that the need to send original flower bouquets crafted by real independent florists isn't exclusive to birthdays and anniversaries. When you want to impress clients with flowers on a regular basis, it can be a painful repetitive process of finding a quality local florist wherever the recipient may be, getting hold of that florist and finding an agreement of what flowers to send and how they should be delivered.
Upscale & Posh makes that easy process for you. Our team of florists create genuinely unique and creative arrangements. We have stunning bouquets available on our site available for delivery across the Dubai and Sharjah, but if you are looking for something different, we can arrange that for you too. Whether you frequently send flowers on business or you have other corporate flower needs, we'd love to work with you.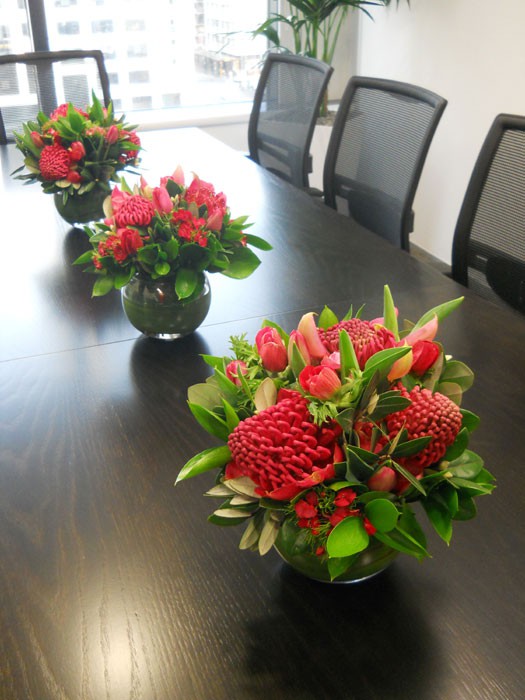 Office Flowers
Whether you are looking for decorative flowers for business purposes, or for the perfect vase to add a stylish touch to your reception area or table décor, we can source and create the ideal floral arrangements to enhance your workplace décor and styling.
Our unique service as a commercial florist provides a variety of flowers for offices and flowers for business styling options that are delivered straight to your door, keeping your workplace freshly decorated with the latest floral styles, trends, and designs to brighten up any public or working environment.
Let our creative team know your color schemes, arrangement preferences, and flower choices and we'll provide the perfect floral addition to suit your setting
At Upscale & Posh we work with hotels, restaurants, offices, exhibitions and much more.
Flower Arrangements
Upscale and Posh offers your company Fresh Flower Arrangements with Delivery.
Or company provide you a whole range of services:
christmas flower arrangements
corporate flower arrangements
table flower arrangements
artificial flower arrangements
unique flower arrangements
holiday flower arrangements
It's easier than usual to send flower arrangements or order flower arrangements.
Floral Arrangements
Be able to send floral arrangements to any place at any time with Upscale and Posh.
We provide corporate floral arrangements or office floral arrangements for our clients since 2002 with best prices and best service.
Office Flower Arrangements
Workflow goes better when its nice enviroment you are working in. Make sure you got your workplace arranged with Upscale and Posh